Why is a cyber security audit essential?
Ndaba's cyber security audit will provide a comprehensive review and analysis of your organisation's IT infrastructure. By auditing IT security for your business, we can identify threats and vulnerabilities, while exposing high-risk practices within your business. 
Regulations like GDPR (General Data Protection Regulation) can impose hefty penalties in the event of a breach that results in exploited data. Ndaba's cyber security audit will help you mitigate the consequences of a breach, while demonstrating that you've taken necessary steps to protect your clients' data.
Book a free consultation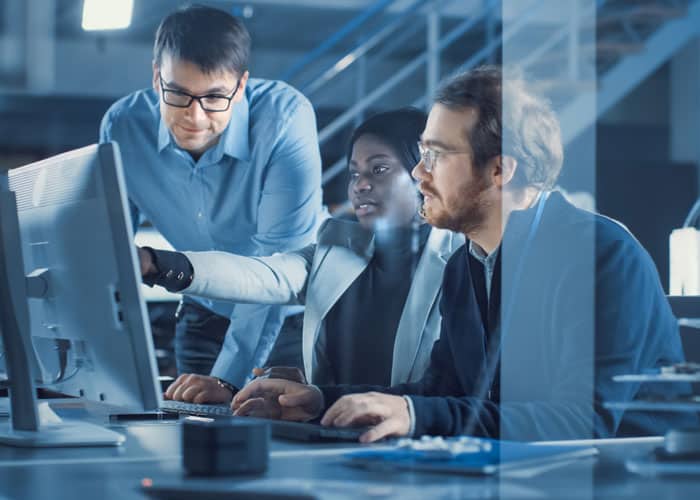 Do you need an IT security audit?
Have you documented your internal and external risks, vulnerabilities and threat exposure?
If the answer's no, our cyber security audit will provide you with valuable information to help you improve your security stance moving forward.
Our cyber security audit services are ideal for expanding businesses that are using a growing range of software and security tools, but don't have the time or resources to monitor the deluge of data processed in daily communications. Get in touch today on 0330 0552 771 to discuss your business requirements.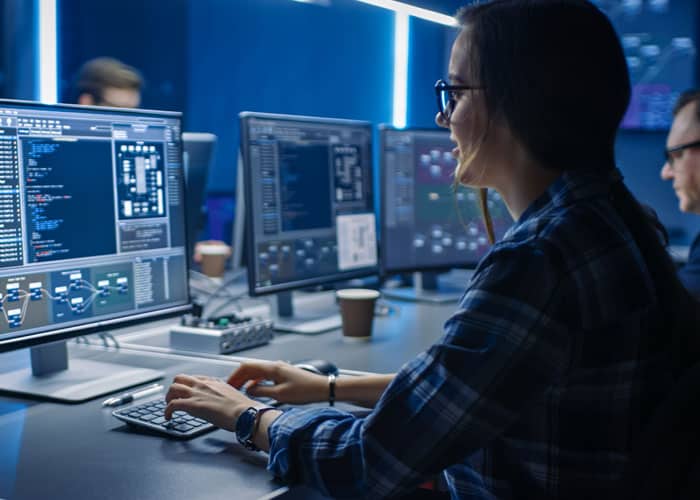 Why choose Ndaba for your IT security audit?
Our team has gained a wealth of experience delivering cyber security audit services to organisations of all sizes from a wide range of industries in the UK and beyond.
Ndaba's comprehensive service covers everything you require to gain a complete picture of your cyber security situation at a cost to suit your business needs.
We'll begin with an initial consultation to identify your company's resilience to a cyber-attack. Then we'll investigate various scenarios, such as how protected you would be if an employee stole sensitive company information.
Ultimately, our cyber security specialists fully understand the complexities of protecting your organisation's electronic data. They've successfully carried out many IT security audits and know precisely what to look for in terms of security weak spots and problem areas within your IT estate.
Following your cyber security audit, you'll receive a comprehensive analysis of your organisation's security position to help you strengthen your security measures going forward.
"The Ndaba team delivered a professional software solution using their specialist expertise. They offer good value for money and are decent people to do business with. I would recommend them as an IT solutions supplier."

"Ndaba are fantastic with the support they provide ASHL. They are always on hand and offer a very prompt service. I would highly recommend Ndaba."

"I cannot recommend John and the Ndaba team enough for the support they have given our business. Assisi Pet Care's relationship with Ndaba started in March 2020 following the acquisition of Town and Country Petfoods, where Ndaba were providing the hardware and infrastructure support. Throughout the last number of months, we have expanded, rolled out and integrated a further 2 businesses onto the infrastructure, which has worked brilliantly."

"Our organisation approached Ndaba in May 2020 as we urgently needed to update and modernise our current IT estate making full use of cloud services to enable efficient remote working. The team provided us with a proposal following an initial discussion, and we were delighted when they told us that the turnaround time to implement everything was 4 weeks! We would highly recommend Ndaba as they are professional and highly knowledgeable. We also took out their Support Plan where the service and response time to queries is excellent."

"We have worked with Ndaba for nearly 5 years having transitioned over from our previous IT support. They have been instrumental in supporting the evolution of the IT infrastructure of HSSP Architects and its ongoing maintenance. Not only are they experts in their field, but they are also genuinely lovely people too. We would highly recommend them."

Subscribe to news updates via email
Enter your email address to subscribe to this blog and receive notifications of new posts by email.
Any questions?
If you require an IT security audit or have any questions relating to our cyber security audit, please send us a message or call us on